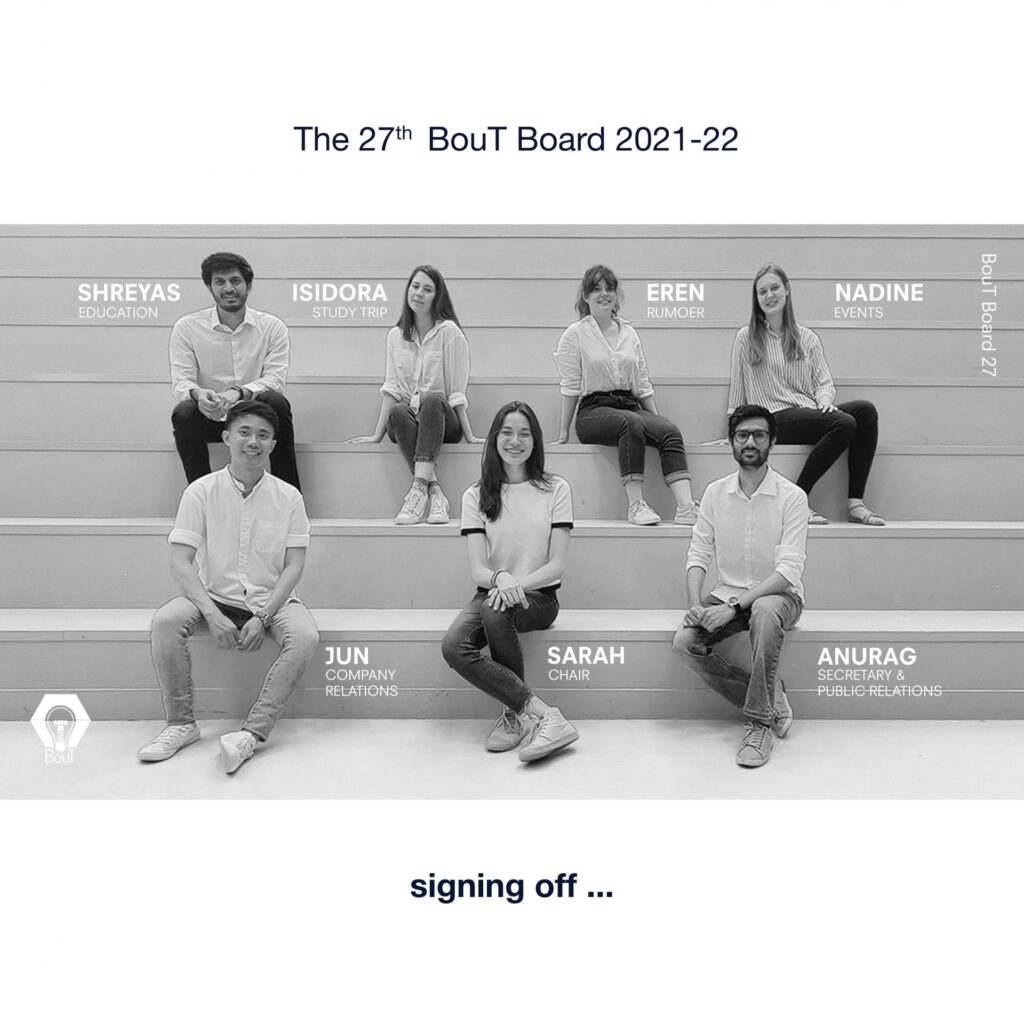 Bye-bye 2021-22, Hello 2022-23!
For BouT, a new year started on September 2022 and it started with gratitude.
A great thank you to our 27th Board for their immersive adaptability in a year that demanded a lot of resilience. We had some great events, intellectual lectures + collaborations, and memorable periodicals! We also thank all our committee members and students who believed in BOUT to participate out of honor and give their precious time and caffeinated energy!

BouT Board 27 has truly been a highly motivated team of seven members: Jun, Eren, Anurag, Nadine, Sarah, Isidora & Shreyas who have thrived in each of their roles, to make each Rumoer, Study Trip, Company Relation, and Social + Knowledge Hour & Symposium incredibly successful! 💯