The new BouT committee BT-Series is busy setting up a line of inspiring lecture series. The first BT-Serie is about Cutting Edge Innovations; with guest speakers as Allard de Goeij (Aterlier Pro), Frank Huijben (ABT) and Marten Valk (Deerns).
Join us on Tuesday November 11th from 13.00 till 16.00 in Workshop Room 1 at the Science Centre, TU Delft. We will have drinks in the Bouwpub afterwards.
Want to attend? Please send an email to btseries@praktijkverenigingbout.nl
Hope to see you there!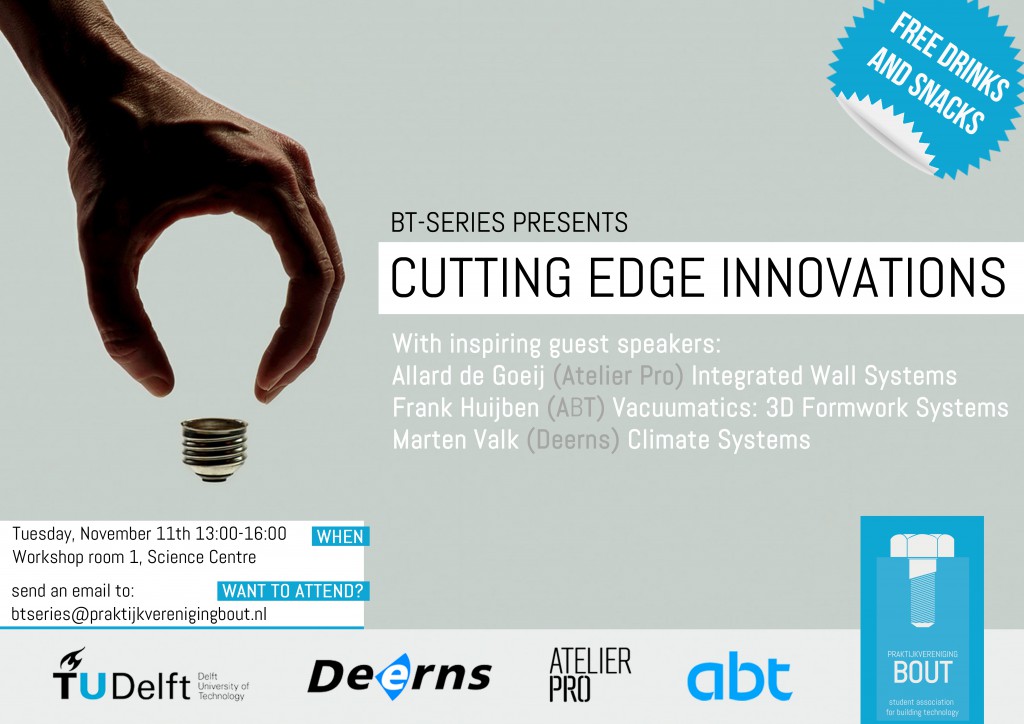 Date/Time
Date(s) - 11/11/2014
13:00 - 16:00
Location
Science Centre TU Delft