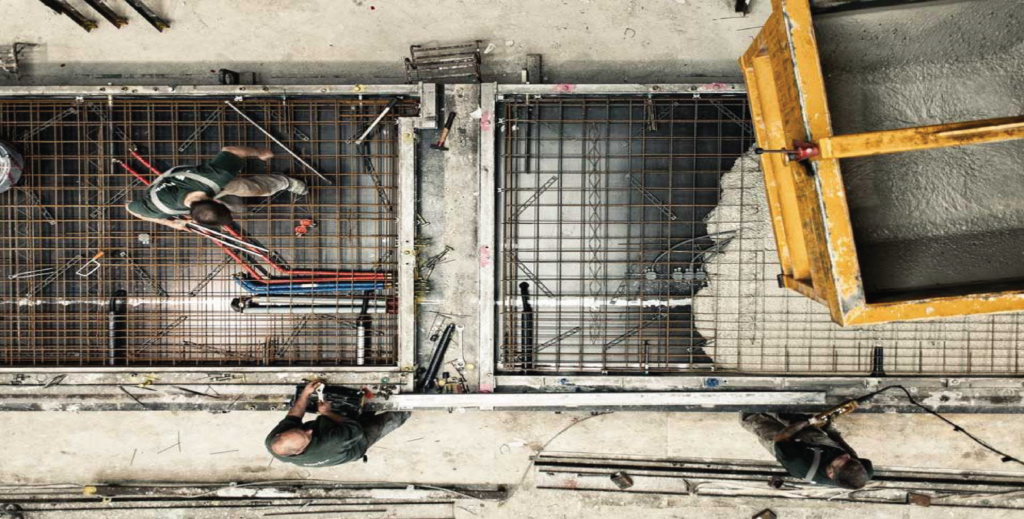 On Wednesday 15th of april, BouT is planning an excursion to Hurks, a prefab concrete factory in Veldhoven. There we will be taken on a tour through the factory and attend a presentation about the prefabrication of concrete and brick. We shall leave by bus at 11.30 from the parking lot of BK City (zuidplantsoen 2a) and we'll be back around 18:00.
Since we will be visiting the factory floor, you are required to take your own safety shoes and reflective safety jacket.
With prefabrication it is possible to quickly and efficiently create a building process that can save a lot of time, especially in high-rise construction. Hurks makes both sandwich elements and architectural concrete with various finishes. Hurks also makes use of the innovative Ultra High Performance Concrete (UHPC), with which extremely slim concrete constructions can be realised. In the factory moulds of wood and steel and rebar is produced and elements are put together. Prefabrication requires specialist knowledge. This excursion is a unique opportunity to have a look at the factory of Hurks Prefab Concrete!
The excursion is of course free for BouT members! Please subscribe before sunday 12th of April, to be certain of a seat in the bus.
Date/Time
Date(s) - 15/04/2015
11:30 - 18:00
Location
Hurks prefabbeton
Bookings
Bookings are closed for this event.
.