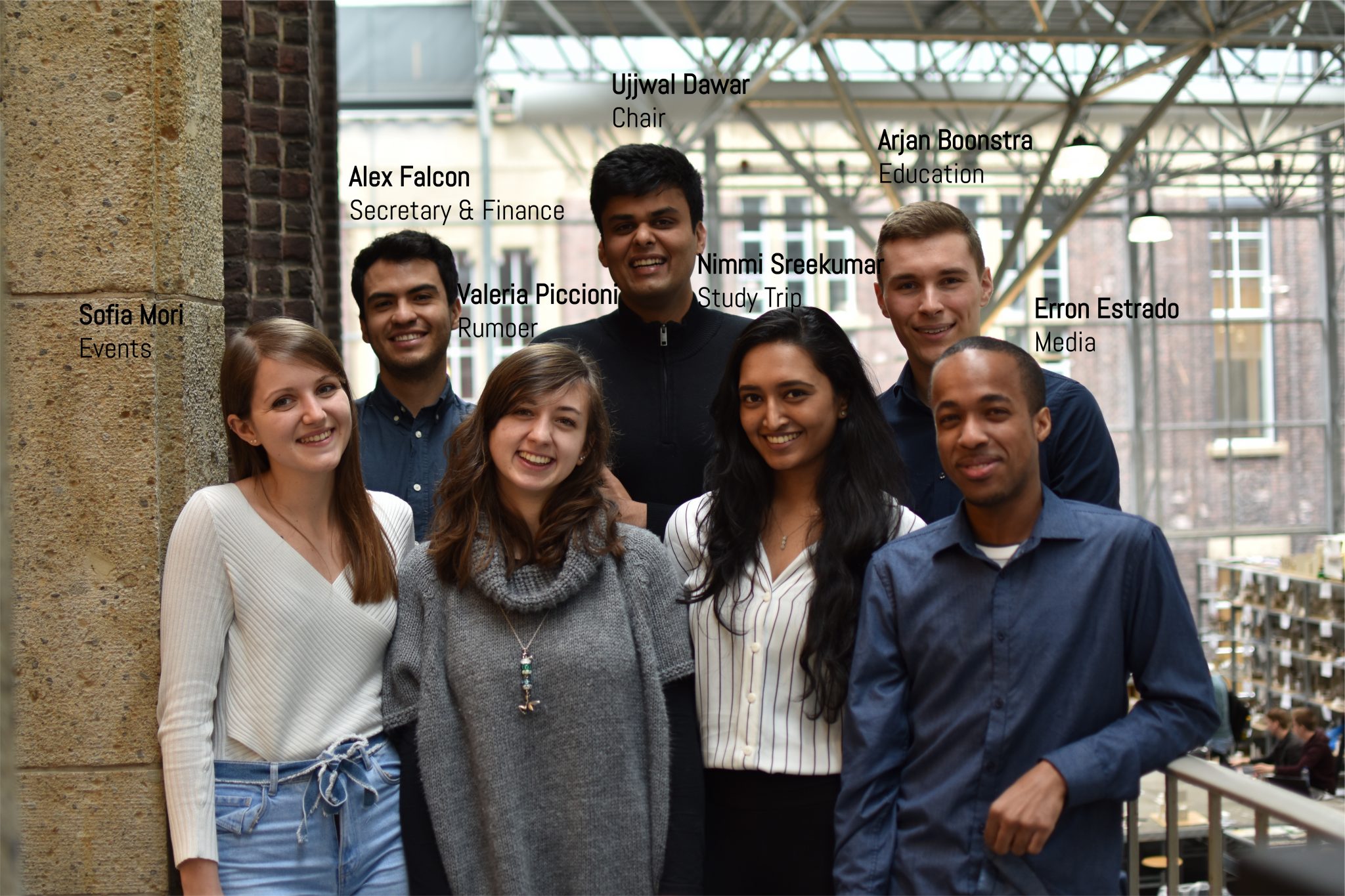 A new BouT board has just been installed
The 2017-2018 board has just welcomed the new board of BouT. This year the team has two more members, which shows the growth of the Building Technology community at TU Delft. It is with great enthusiasm that this group of international students start this new adventure!
UJJWAL DAWAR
Ujjwal received his Bachelor's in Architecture from Navrachana University, India, with a Gold medal for excellence in academic work. He soon developed a keen interest in construction technology and detail, which also led him to take part to several design competitions. As the Chairman of the board, he wants to ensure the growth of BouT and to facilitate connections between students and companies.
ARJAN BOONSTRA
Coming from a small town in the Netherlands, Arjan received his Bachelor of Architecture at the TU Delft. He is currently a student assistant for the Department of Architectural Engineering + Technology and Chair of Education at BouT. Thanks to these positions, he can be an intermediary between staff and students, which is crucial for improving the quality of education.
ALEX FALCON
Alex was born in a small town in the north of Mexico, where he completed the Bachelor in Architecture. He then moved to Paris, where he developed a deep interest in digital design and robotic fabrication. Tu Delft Building Technology programme was the perfect fit for him to explore the diverse applications of technology. As the chair of Secretary and Finances, he aims at expanding the network of BouT, connecting companies and BT students.
ERRON ESTRADO
Coming from the Caribbean island of Dominica, Erron then moved to Miami, USA to complete a Bachelor in architecture. There, he developed a deep interest in technology and engineering during his studies and work experience. Thus, after graduating he moved to TU Delft to enroll in Building Technology. As the head of Media, he aims to make BouT more visible and present online to the Delft community and the world.
VALERIA PICCIONI
Valeria was born and raised in a small town in central Italy. After graduating from high school, she moved to Milan and completed her Bachelor's degree in Architecture in 2017. Her interest for detailing and sustainable design led her to pursue the Master's programme in Building Technology at TU Delft. As the board representative of Rumoer, she aims at strengthening the bond between education and working life within the AE&T Department.
SOFIA MORI
Coming from Bologna, Italy, at the age of 19 Sofia moved to Turin to start her Bachelor in Architecture. Last summer she graduated at the Politecnico and soon she packed her stuff to move to Delft. Here she started her Master in Building Technology, as she felt the need to understand how constructions actually work. As the Events Board she wants to bring people together, giving them the chance to extend their knowledge and network.
NIMMI SREEKUMAR
Based in the UAE, Nimmi completed her Bachelors of Architecture with honors from Bangalore, India. After her studies, she worked as a designer on residential and hospitality projects in Dubai, which prompted her to learn about the technical and sustainable aspects of design. As board member of the study trip committee, Nimmi intends to carry out entertaining and formative trips to destination previously unexplored by BouT.