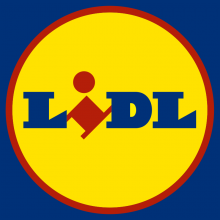 LIDL is looking for a new trainee to become part of the new Construction and Real Estate department to acquire, develop, build, and maintain LIDL properties. This organization will be in charge of setting policies nationally which will be handed to all regions.
The traineeship will be broken down into several phases allowing the trainee to become acquainted with the function of the distribution centers and regional offices before further defining your role in the head office. In the final phase the trainee will be placed into a role defined by their interests and their ability and ambition for a full time permanent position. The trainee will be working one on one with a professional coach in order to intensively develop their skills.
LIDL is looking for students who can speak Dutch and have finished their masters program who are willing to take initiatives and have previous leadership experience. They also prefer students who continued constantly through with their studies and have at least one example of working in their area of interest.
This is a unique opportunity to work with the fastest growing retailer in the Netherlands and LIDL is offering a competitive salary along with a combination of intensive on the job training and extensive development.
Contact Eliane Brouwer at 06-129-69937 with any additional questions or check out their page.