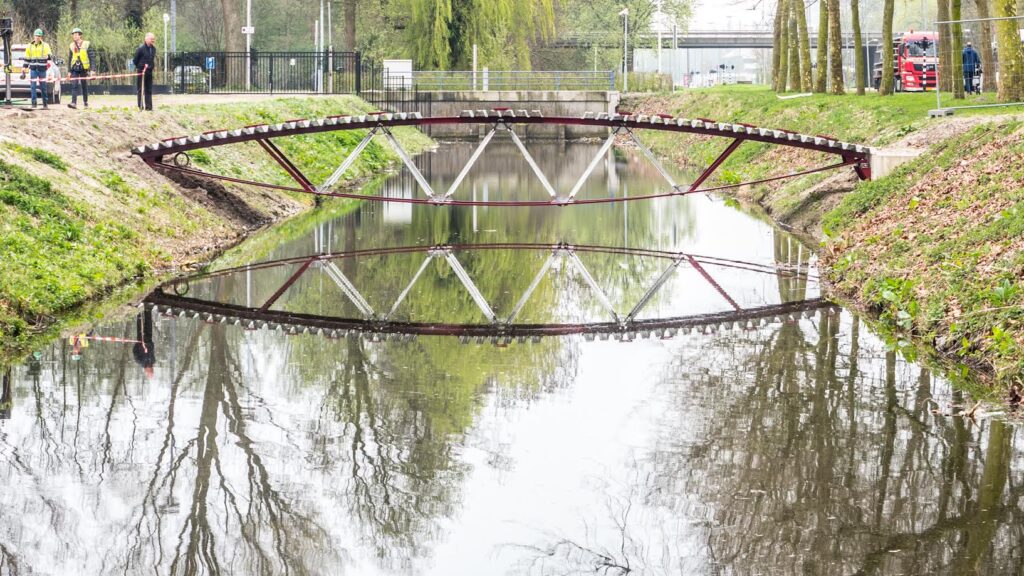 On Monday the 15th of May, the glass truss bridge will officially be tested and opened. The bridge is a result of elaborate research from a team lead by Prof. Rob Nijsse. The bridge will be tested with live loading in a series of different tests. And you can be part of this experiment!
We will dance on the bridge after which a big barbecue is held, with drinks on the side of course. The beers, BBQ and a complementary T-shirt are included, all that we need from you is to sign up below, and be there on the 15th! There is only a limited amount of spots, so be quick. Full = full (30 participants allowed).
The tests will start at 16:00, so please be there at 15:45. See you there!
[UPDATE] The registration is full! Subscribe below to be added to the reserves list in case of participants calling out.
https://www.gstatic.com/_/freebird/_/js/k=freebird.v.fr.jgwM75l6yHk.O/d=1/rs=AMjVe6gYJKKOUMUcNQlDntPSq8a_6rcDRQ/m=viewer_base