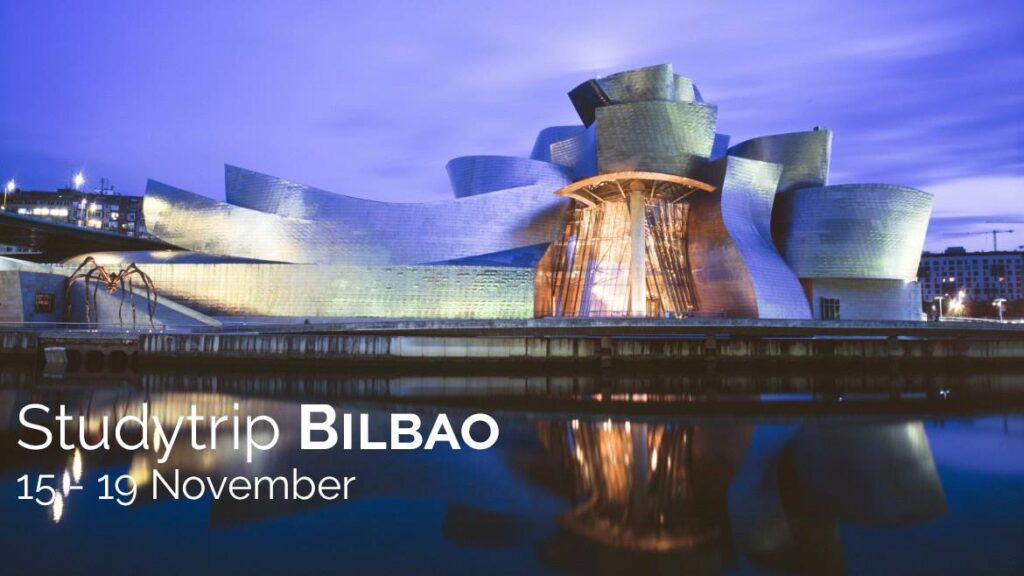 This year BouT goes to Bilbao!
Email us at studytrip@praktijkverenigingbout.nl for more info or formally sign up for the trip.
Limited spots available!
-15 to 19 November
-€350 (travel and hostel included) (€250 with University fund)
The final schedule can be found on the Facebook page.
The deadline for signing up is October 18th. Make sure to sign up through the Google form so we have an exact number of participants.